A Call to Spiritual Bonding: LCWR Responds to the Global Health Crisis
March 19, 2020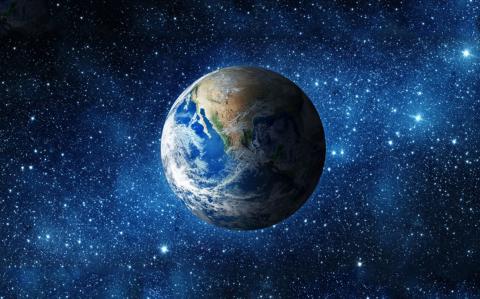 LCWR thanks all of its members for the extraordinary ways in which they are responding to the covid-19 global health crisis. So many leaders have been sharing the steps they have taken to assure that their senior sisters remain safe and well. These measures are strong indications of how valued these elders are. 
At the same time women religious are also working to the extent possible to help persons whose lives have been upended by the crisis and have limited resources to cope with the upheaval, especially those who are employed by religious institutes and their ministries. Many religious are carrying in their hearts and prayer the worry for children whose safest hours are when they are in school, the frail elderly whose daily existence is threatened on multiple levels, and so many others who are living with great anxiety about the future of their own lives and their loved ones.
LCWR, like so many others, extends its deepest gratitude to all people who are on the front lines of the crisis as they care for the sick and prepare for what might be required of them next. Gratitude goes as well to all who are working tirelessly on the research needed to halt the spread of the virus, and, of course, to all people in the many roles of service that keep society functioning throughout the pandemic.
---
Collective Reflection on the Transformation to Which We are Being Called
Our call in these times includes intentionally being attentive to the deeper invitations to us as a society that this global crisis is raising. To assist with this, each Monday throughout the crisis, we post a simple reflection that can be used by individuals and/or groups. In each reflection we pose some questions intended to help us be conscious of the transformation occurring within ourselves, our communities, the nation, and the global community as we live through the pandemic. The reflections include questions that will help us be attentive to what we are experiencing around us and within us in relation to this greater transformation. We encourage all women religious, as well as our associates, colleagues, and friends to spend time with the questions – individually and, where possible, in contemplative dialogues with others. This may be one of the most important contributions we can make in this challenging time. The reflections can be downloaded below. Please join us in praying the reflection for the week of June 29 - "Which Appointment Were You Born to Keep?" The reflection is also available in French and in Spanish at the bottom of this page.
Also, thanks to the Sisters of Providence in Montreal and the Sisters of the Holy Names of Jesus and Mary, many of the reflections from previous weeks are available as PDFs at the bottom of this page in Spanish and French.
---
A Call to Legislative Advocacy
We will post brief summaries each week of any legistlative advocacy actions you might take to assure that needs are being met during this pandemic. This week all white clergy and faith leaders are asked to sign on and circulate the White Faith Leader Declaration. This statement is the product of a faith national call with more than 800 white faith leaders. The declaration pledges support of efforts to uproot white supremacy and anti-blackness. More information is available here. 
---
 A Call to Spiritual Bonding
"How might our prayers and intentions be joined across congregations for the common good of the whole Earth community to help lift the spirits of a people, especially in the wake of closed churches, synagogues, mosques, and other places of worship? 
What would happen if elder Catholic sisters ... were to unleash the power of their lifetime of prayer and contemplative practice to hold the safety and protection of all peoples across the world as a sacred intention?"
-- from "A Call to Spiritual Bonding," by Elise D. García, OP -- LCWR President-Elect (read the entire reflection by downloading "A Call to Spiritual Bonding" below)