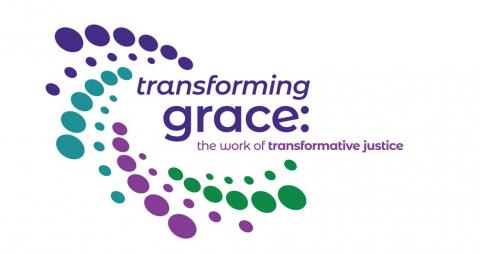 Between November 2023 and November 2024, LCWR is engaging in looking at the 2024 US national election campaign through the lens of transformative justice.
LCWR invites its members to engage the members of their own institutes in this collective discernment on "What is ours to do in this time?" The work of transformative justice is grounded in contemplation and is an engagement in learning the skills and practices that will lead to decision-making and action that leads to being in right relationship with Earth and all human persons.
The transformative justice initiative for this year is entitled, "Transforming Grace: The Work of Transformative Justice." "Transforming Grace" invites participants to take responsibility for the personal and collective responses we can make in the challenges we will encounter during the national election period.
The initiative follows the liturgical calendar. During each liturgical season, participants receive a weekly or monthly one-page reflection guide that includes: a short video, a brief reading, two or three questions intended to deepen conversation, and a prayer grounded in our contemplative commitment. The materials are designed to be used in groups such as leadership teams, justice committees, employee groups, and gatherings of sisters and partners in mission.  Each reflection tool will be designed for a 60-75 minute session.
The schedule is as follows:
Transforming Consciousness:  November 2023 thru the Christmas Season (weekly reflections)
Transforming Presence: January 2024 thru Lent into Easter  (weekly reflections)
Transforming Care: Easter Season into Pentecost 2024  (periodic reflections)
Transforming Practice: June 2024 thru November 2024  (periodic reflections)
The reflection guides can be found below: