Sisters from Robert Gardner on Vimeo.
Sisters is a one-hour documentary film about faith and hope, love and death, seen through the eyes of five Catholic Sisters who have committed their lives to the service of others in the deepest way.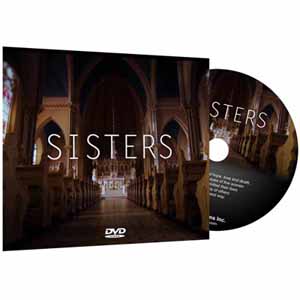 LCWR is happy to host this one-hour documentary, Sisters, which examines the lives of five American women, revealing both their humanity and their deep spiritual grounding as Catholic Sisters.
Sisters is the vision of Carol Rittner, RSM, who deeply felt the need to tell this story, and spent three years raising the money and working with the filmmaker. She is the Distinguished Professor of Holocaust & Genocide Studies and the Dr. Marsha R. Grossman Professor of Holocaust Studies at The Richard Stockton College of New Jersey, USA.
The film was produced and directed by three-time Emmy winner and Academy Award (Oscar) nominee Robert Gardner, and is a production of Gardner Films.
First broadcast on PBS stations in 2013, Gardner Films and LCWR are providing the film here in its entirety at no cost.  We encourage viewers to share the link and permission is granted for any public group viewing by DVD.  For more information or to purchase a DVD, please click here.