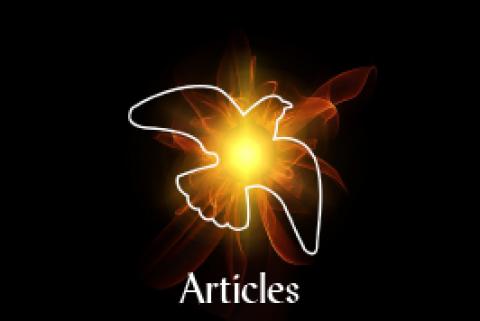 ARTICLES
Anita Baird, DH, on Voting is a Pro-Life Issue, Franciscan Media, St. Anthony Messenger Magazine, June 2022
Antona Ebo, FSM: "A Witness for Racial Justice," FutureChurch Educational Resource Packet, 2022 (Click the pdf at the bottom of this webpage to access the article.)
Anita Baird, (Horizon) - "Transforming Religious Communities" (Click the pdf at the bottom of this webpage to access the article.)
Elise Garcia, OP, "A Praise Song for Courageous Truth-Telling Women" a report on a book launch of Dr. Shannen Dee Williams book, Subversive Habits
Tony Gutiérrez, "Catholic Church, Society Must Do More to Overcome Racism, Says Bishop," The Tablet, January 26, 2022  
Andrew Lyke, "Dear White Catholics: It's time to be anti-racist and leave white fragility behind." American Magazine. November 30, 2020
Will Wright, "Racism: A Catholic Response" CatholicLink
BOOKS
Horan, Daniel P. A White Catholic's Guide to Racism and Privilege. Notre Dame: Ave Maria Press, 2021.
"This book is perfect for individual or group study," written by a white Catholic.  See website for other resources to accompany the book: https://www.avemariapress.com/products/white-catholics-guide-to-racism-and-privilege
Massingale, Bryan N. Racial Justice and the Catholic Church. Maryknoll: Orbis Books, 2010.
A classic from a leading Black moral theologian: "Massingale writes from an abiding conviction that the Catholic faith and the black experience make essential contributions in the continuing struggle against racial injustice that is the work of all people." See https://www.maryknollmagazine.org/2021/08/orbis-author-father-massingale-white-nationalism-is-greatest-threat-to-peace-today/