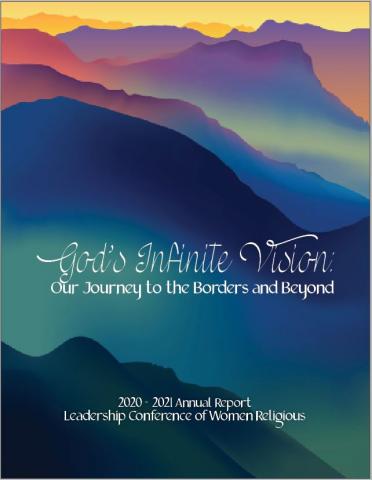 What an extraordinary year this has been. Our lives and world were upended by an historic global health pandemic that has sickened 175 million people and taken the lives of nearly 4 million, including many of our sisters, family members, and friends. Our hearts were rent by a surge in our nation's endemic racism -- a viral disease that continues to sicken our souls, ravage the lives of our Black, brown, indigenous, and Asian sisters and brothers, and subvert our democracy. 
Leaders of congregations of women religious were tested in critical ways. With the outbreak of the COVID-19 pandemic, all of us were called upon to establish crisis-management processes to weather a global health emergency that is now into its second year. With the murder of George Floyd, all of us were called to join in a national reckoning with racism that has taken us to the depths of our complicity with white supremacy and the imperatives of our gospel call. With the suspension of chapters revealing the fault lines of our fast-shifting demographics, all of us were called to face the emerging future of our religious lives with unvarnished realism -- and enduring hope.
As these pages chronicle, through LCWR we have supported and challenged one another, and engaged with one another to meet the immense demands of these epochal times. James Baldwin once famously wrote, "Not everything that is faced can be changed, but nothing can be changed if it is not faced." 
As you peruse this report, we invite you to reflect on the journey we have taken together this past year -- to the borders and well beyond, facing searing truths and challenging realities. God's infinite vision beckons us yet further, calling us to a new horizon and new ways of being. 
Together, we say, "yes."