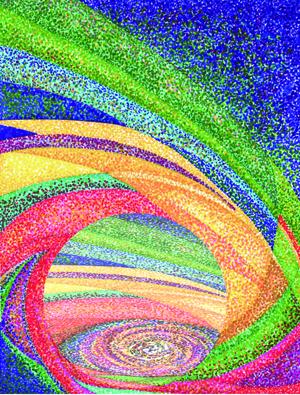 LCWR presents a new book, Navigating the Shifts, a resource for reflecting on how we may best live in a world in flux. In her presidential address to the LCWR 2012 assembly, Sister Pat Farrell, OSF noted that we need not be fearful of "the cataclysmic movements of change swirling around us" and suggested how we might navigate these tumultuous times with trust and a spirit of adventure. She names six "navigation tools" that have served for centuries and can be as a compass for these times: contemplation, prophetic voice, solidarity with the marginalized, community, non-violence, and joyful hope.
Navigating the Shifts provides reflections by LCWR members on each of the tools, accompanied by poetry and artwork by Catholic sisters. The book also includes suggestions for prayer and journaling that readers may use to deepen their own reflection on the use of these tools in these times.
Copies are no longer available.
Due to the generosity of the Sisters of St. Francis of Dubuque, a translation into Spanish of the text of this book is available at: https://lcwr.org/sites/default/files/page/files/navengando_con_los_cambios_1.pdf