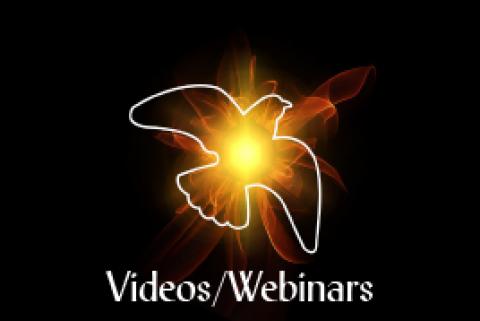 VIDEOS/WEBINARS
Videos Sessions for Book Study of Subversive Habits (August 2022)
Future Church is offering four video sessions that "take a deep dive into Dr. Shannen Dee Williams groundbreaking research, Subversive Habits: Black Catholic Nuns in the Long African American Freedom Struggle." Each of the four sessions includes prayer, study, and guest speakers. "Please join us for an exciting exploration of our Catholic history and the women who changed the course of our faith."
https://futurechurch.org/women-in-church-leadership/subversive-habits-book-study/
Videos of Black Catholics addressing racism in church and society
Sister Anita Baird, DHM, "The History of the National Black Sisters' Conference," FutureChurch, December 1, 2021 (1 hour).
Dr. Tia Noelle Pratt, sociologist of religion, discusses her ethnographic research on race and identity in the African American Catholic experience, the genesis of her #BlackCatholicSyllabus, and the importance of centering and listening to Black voices in the Church, February 10, 2021 (1 hour).
Deacon Ajani Gibson, Archdiocese of New Orleans, "The Dignity of Black Lives: A Catholic Response to the Sin of Racism," Catholic Apostolate Center, June 12, 2020 (1 hour).
Fr. Bryan Massingale, interview on Busted Halo Show about the assumptions of white privilege and how the way race works in America makes it easier to be white than to be Black, June 4, 2020 (21").
Fr. Bryan Massingale, "How the Church can combat racism and white privilege," interview with America correspondent Michael O'Loughlin, June 5, 2020 (25").
A Call to Transformative Love in Religious Life: Stories of Race, Place, and Grace
A series of six webinars sponsored by the Center for the Study of Consecrated Life of Catholic Theological Union and National Black Sisters' Conference during Advent 2020 and Lent 2021:
Persons of color who entered predominantly Euro-centric congregations share their journeys – their experiences of religious life, church and society. Panelists are Sr. Anita Baird, DHM, Sr. Desiré Findlay, CSSF, Br. Ernest Miller, FSC, Fr. Jeffrey Ott, OP, Sister Melinda Pellerin, SSJ, and Fr. Michael Thompson, SSJ.
Presenters share the process of uncovering, discovering and acknowledging a congregation's history of enslaved persons, and the impact on congregation members and descendants. Panelists are Sr. Cora Marie Billings, RSM, Ms. Roslyn Chenier, Ms. Danielle Harrison, Fr. Jeffrey Harrison, SJ, and Sr. Carolyn Osiek, RSCJ.
How are we called to respond to the signs of the times? Moderated by Gayle Lwanga Crumbley, RGS, with panelists Fr. Joseph Brown, SJ, Sr. Eileen Burns, SNDdeN, Sr. Patricia Dual, OP, Br. Ronald Hingle, SC, and Sr. Nicole Trahan, FMI.
Rev. Joseph Brown, SJ, explores the legacy of race and racism in the history of the Catholic Church and its implications for religious life today.
Sr. Addie Lorraine Walker, SSND, articulates how to develop the ability to notice microaggressions and the message they send.
How will you demonstrate an understanding of what has been shared? What have you learned in these sessions? How can our congregations take ownership in nurturing, supporting, and fostering an environment where people of color can thrive in religious life? Panelists are Sisters Anita Baird, DHM, Maria Cimperman, RSCJ, Josita Colbert, SNDdeN, and Gayle Lwanga Crumbley, RGS.
Creating Space for the Future: Cutting Deeper Grooves of Transforming Love into Evolution
LCWR Assembly 2021 Presidential Address on racism and white supremacy by Sr. Elise D. García, OP.