Aug 8, 2023 - 7:00 pm (EDT)

to

Aug 11, 2023 - 10:00 pm (EDT)
 Drawn By Sacred Mystery: A Journey Into Hope
Religious life leaders are working with a vast array of challenges today that include exploring new collaborative and partnership opportunities, imagining new expressions of mission, envisioning religious life into the future, attending to changing structures, assuring the care of their members, pondering new approaches to institute leadership and governance, and more. In this LCWR assembly, we will look at these realities through a cosmic lens. How does our story fit with what is evolving and emerging in the larger universe and how might we draw hope from all that we are seeing and learning? How might we grow in our awareness of the sacred mystery that surrounds us and trust its movement within our own lives and the lives of our institutes?
Assembly Highlights
Set in a context that will honor and highlight the presence of sacred mystery, the assembly will provide prayer and liturgy, input from speakers, opportunities for processing at tables, breakout sessions to explore areas of interest for leaders today, and a unique multimedia presentation of creation and cosmos based on the illuminations of Hildegard of Bingen. Participants will engage in processes designed specifically to lead to a transformation of consciousness so that we can best contribute to the creation of a more just world. (See link to the Assembly Schedule at the bottom of this page.)
 
Main Speakers
 Brian Thomas Swimme is director of the Third Story of the Universe at Human Energy, a nonprofit public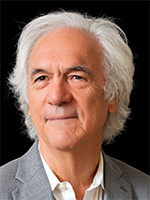 benefit organization, and professor at the California Institute of Integral Studies in the Philosophy, Cosmology, and Consciousness program. Swimme did his doctoral work in gravitational dynamics in the department of mathematics at the University of Oregon. His publications include Cosmogenesis: An Unveiling of the Expanding Universe; The Universe is a Green Dragon; The Universe Story written with Thomas Berry, The Hidden Heart of the Cosmos, and The Journey of the Universe written with Mary Evelyn Tucker. His most recent media work is the popular YouTube video series, "The Story of the Noosphere," written with Monica DeRaspe-Bolles. Swimme teamed with Tucker and David Kennard to produce Journey of the Universe, an Emmy-winning film released in 2011. 
Barbara E. Reid, OP is a Dominican Sister of Grand Rapids, Michigan and holds a doctorate in biblical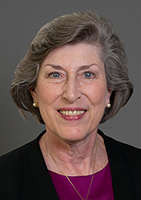 studies from The Catholic University of America in Washington, DC. She is president of Catholic Theological Union and Carroll Stuhlmueller, CP distinguished professor of new testament studies. She has taught at CTU since 1988, served as vice president and academic dean from 2009-2018, and became president in 2021. She is author of more than a dozen books and numerous articles, most recently At the Table of Holy Wisdom. Global Hungers and Feminist Biblical Interpretation (Paulist, 2023) the two-volume commentary on the Gospel of Luke that she co-authored with Prof. Shelly Matthews in the Wisdom Commentary series (Liturgical Press, 2021; see wisdomcommentary.org;), for which she is also general editor. As well, she is one of the general editors for the new Jerome Biblical Commentary for the Twenty-first Century (Bloomsbury Press, 2022).
Jung Eun Sophia Park, SNJM holds a doctorate in Christian spirituality from Graduate Theological Union,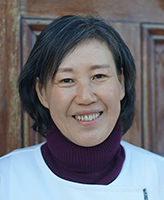 Berkeley, California, and is associate professor at Holy Names University in California.  She offers retreats, spiritual direction, and workshops in the US and other countries. Her academic interests are global justice and spirituality, religious life, postcolonial feminism, and mysticism. Sophia published numerous articles and authored books, including A Hermeneutic on Dislocation as Experience: Creating a Hybrid Identity, Constructing a Borderland Community, Conversations at the Well: Emerging Religious Life in the 21st Century Global World, Border-Crossing Spirituality: Transformation in the Borderland, and An Asian Woman's Religious Journey with Thomas Merton: Journey to the East/Journey to the West.  She has written books in Korean, including  Thoughtful Chats: How the Story Changed Women, Time for Sorrow, Beauty of the Broken, Seasons that I loved, Joy of Life, and For the Broken Humanities. She also writes articles on spirituality for the Korean Catholic News and offers women's spirituality courses globally through online.
Margot Fassler is Keough-Hesburgh professor emerita of music history and liturgy at the University of Notre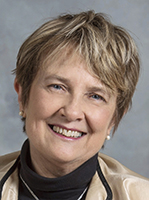 Dame, where she directed the program in sacred music; she is also Tangeman professor emerita of Yale University and the former director of the Yale Institute of Sacred Music. Her scholarship stands at the intersection of three disciplines: music history, liturgical studies, and sacred art and architecture. Fassler's digital work includes a full-dome model of Hildegard's conceptions of creation and the cosmos, now being completed for release in 2024. She has authored many books in her disciplines.
LCWR president Rebecca Ann Gemma, OP will deliver the LCWR presidential
address. She has served her congregation, the Dominican sisters of Springfield, Illinois in elected leadership for two terms on the council, and presently in her second term as prioress general. Rebecca Ann has been a primary school teacher, principal, and holds a license as a clinical social worker. She has been a region chair and served on the national LCWR board.
Breakout Sessions
On Thursday, August 10, the assembly will offer breakout sessions on eight areas of interest to religious leaders today. Each participant is asked to register for ONE breakout session. The breakout experience will be offered in two parts -- the first in the morning and the second in the afternoon. Each breakout will be facilitated and will include input and ample time for participants to share ideas with one another. Participants will be asked to indicate on the registration form which one of the following breakouts they wish to attend: 
1. Intercultural Leadership: A Transformative Element for Religious Life
Throughout the membership of LCWR are several leadership teams comprised of sisters of various cultures. What they are learning as they work together could benefit all congregations. What are these leaders seeing changing? What impact is their intercultural mix having on members, on religious life, on ministry, on community life, on persons whom we serve? How is interculturality transforming religious life?
2. International Congregations: The Unique Challenges of Our Emerging Future
Many LCWR institutes are part of international congregations – some with generalates in the United States and some in other countries. How are the leaders of these institutes navigating the challenges and working through the unique situations of international congregations –  e.g., general leadership who may not be familiar with religious life in the United States, shifting of human and financial resources, holding the experiences of provinces that are receiving new life while bringing to completion other provinces.
3. Making Change Happen: Leaders as Agents of Change
What can we learn from religious institutes that have been actively engaging with what is emerging in religious life and have implemented something new? How might their learnings be applied to the questions of governance, ministry, collaboration, involving members in discernment of change, and a host of other issues? How might leaders be assisted to organize for action in their own institutes?
4. Enlarging the Tent: Collaboration and Expansion of Charism
As leaders work with the internal changes in the structures and life of their institutes, it can become difficult to keep mission a central focus. Yet, congregations also have significant relationships with other organizations, religious congregations, associates, and others with whom they could partner for mission. How can leaders strengthen, build on, and expand these relationships in order to keep their mission alive? What might this collaboration look like? Who could our partners be? What can be learned from charism families and inter-congregational initiatives that are already creating synergy around mission?
5. Possibility Thinking: Living the Call Fully for the Next 20, 30, or More Years
Many congregations will have life for at least several more decades. Where do these institutes wish to be as they look forward? This session will use a process of intergenerational dialogue and deep listening to facilitate conversations within and among different age cohorts. Particular attention will be paid to the possibilities that emerge as all listen to one another's diverse perspectives and experiences.
6. Sacred Encounters: What Are We Learning at the Various Stages of the Journey
Institutes at various stages of "moving toward completion" have much to teach us. This session will offer an opportunity to hear the learnings of the early, middle, and final stages of the process. Participants will talk about practical ways to encounter the challenges of each of these stages.
7. Sharing Our Resources: The LCWR Collaborative Administration/Management Initiative
As religious communities evolve and face declining membership, some are finding administering and managing temporal assets and activities an increasing challenge. Many communities have fewer sisters able to participate in managing temporal affairs. Attracting and retaining qualified professional staff to fill those roles is increasingly difficult. Other communities have stable, talented management staffing but a shrinking pool of activities to manage. The LCWR Collaborative Administration/Management Initiative is creating a network where these communities could link and provide services for one another. At this session leaders participating in this initiative and some of the lay professionals working with them will share what they are experiencing and learning.
8. Rethinking Institute Assemblies and Chapters at This Time of Significant Change
This session will draw on the experience of facilitators and leaders of religious institutes, address concerns about current ways of participation in these gatherings, and look toward creative possibilities for shaping life-giving and meaningful assemblies and chapters in the present and into the future.
 
Contemplative Processing for the Transformation of Consciousness
The 2023 gathering will incorporate contemplative processing so that participants may collectively listen carefully for the movement of God's Spirit among them. Processing will be especially directed to assisting participants to be attentive to the presence of sacred mystery in their lives and our call to contribute to the transformation of consciousness needed in our world today. 
We are looking for LCWR members willing to serve as facilitators at their tables. If you are open to serving in this way, please indicate this on your registration form. Table facilitators need to participate in a one-hour orientation on Tuesday, August 8 at 4:30 PM.
 
New Member Orientation
Any LCWR member who is attending an LCWR assembly for the first time, or any current member who has been out of leadership for a few years is encouraged to attend the New Member Orientation on Tuesday, August 8 from 2:00 to 4:00 PM. Participants will receive valuable information, not only about the assembly, but also about the organization.
 
Spanish Language
Since Spanish is the first language of several LCWR members, we will provide both professional simultaneous translation services as well as the opportunity for those leaders to be at tables where they can process the assembly in the language that is most comfortable for them. In order to have diversity at those tables, we invite any member who speaks Spanish to consider participating at a Spanish-speaking table.
 
LCWR Outstanding Leadership Award Presentation
At the closing banquet on Friday, August 11, LCWR will honor Donna Markham, OP with its 2023 Outstanding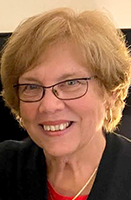 Leadership Award. Donna is completing her time at Catholic Charities USA where she has served for eight years as president and CEO, the first woman to hold this position in the organization's more than 100-year history. In addition, she has served in leadership positions in behavioral healthcare both in Canada and the US and is an internationally-recognized author and speaker in the areas pertaining to transformational leadership, organizational change management, and the effective treatment of the mentally ill. She served for six years as prioress of the Adrian Dominican Congregation and, prior to that, for six years as a member of its general council.
 
In Service of the Assembly
Maria Elena Martinez, OSF will serve as the facilitator of this year's assembly.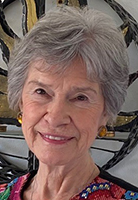 Maria Elena is a Redwood City Franciscan. As an experienced facilitator, she has a gift for creating intercultural processes that nurture communal discernment. She is presently provincial minister of her province community in California. 
Julie Tragon will serve as the coordinator of prayer and liturgy for the assembly.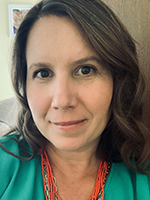 She has worked for the past 23 years as a full-time director of music and liturgy at parishes within the Tampa Bay area and in northeast Ohio where she currently resides. She is now serving as the pastoral associate/director of religious education and youth ministry at Church of the Resurrection in Solon, Ohio. She also serves as liturgist and musician for the Congregation of the Blessed Sacrament – Province of St. Ann. She holds an undergraduate degree in music education and a graduate degree in theology and is a mother of three children.
Dr. Glen Thomas Rideout will be collaborating with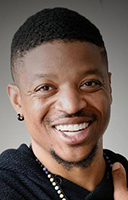 Julie on the prayer. He serves as the director of worship arts ministries for the people of First Universalist Church of Minneapolis, and teaches worship and liturgical design at Meadville-Lombard Theological School.
 
Assembly Guests
Given the topics of this assembly and the need among institutes to involve staff and/or other sisters in the administration of the institute, each leadership team is welcome to register up to two additional guests for this assembly. Many leadership teams have lay staff serving as chief operating officers, chief financial officers, or other positions of delegated authority -- or they may be working closely with a member of the institute who is not an elected leader but is very involved in the administration of the institute. Leadership teams are welcome to bring one or two of these persons whom they think would benefit from this assembly to the event. They may register for breakout sessions and will be invited to participate in the session on the morning of August 11 for LCWR associates and guests.
 
Registration Fees
Before June 21               $475.00 USD
June 22-July 14              $485.00 USD
July 15-July 31               $520.00 USD
After August 1                $535.00 USD
Cancellations on or before June 20 will be refunded less a $50 processing fee. Cancellations between June 21 and July 14 will receive a 50% refund. No refunds will be honored for cancellations after July 14, 2023. We cannot make exceptions to the cancellation policy.
After you register online, an e-mail confirmation will be sent to you. Payments may be made by credit card or check. If you choose to pay by check, you must send a check for the assembly registration fee made payable only in USD to LCWR and mail it to:
Nix Conference & Meeting Management
7253 Watson Road PMB 1424
St. Louis, MO 63119
Checks must be received no later than July 21, 2023. If paying for multiple attendees with one check, please include the names of all attendees being paid for with the payment.
A growing number of congregations no longer have the funds to afford the costs of attending an LCWR assembly and request financial assistance from LCWR. We ask you to consider donating to the LCWR Financial Assistance Fund so that the conference can offer some assistance to leaders who request help. Please include your donation with your check for your own assembly registration and indicate on the check that the donation is included. For more information or if your congregation needs scholarship support to attend the assembly, contact Kesha Fitzhugh at 301-588-4955, option 3 (ext. 228) or kfitzhugh@lcwr.org.
Registration Changes
If you need to make changes to your assembly registration or your hotel reservation, you may do so by logging back into this site using the link in your confirmation email.  Nix Conference & Meeting Management will be notified of any changes made.
Registration Cancellations
Please submit cancellation requests for registration and/or hotel reservations in writing via email to registrar@nixmeetings.com.
Registration Assistance
For assistance with your registration, please call Nix Conference & Meeting Management at 314-645-1455 or email registrar@nixmeetings.com.
 
COVID-19 Vaccination Requirement
For the safety and health of all participants, LCWR will require all participants in the assembly to be fully vaccinated against COVID-19. All attendees are required to bring proof of vaccination with them (vaccination card or electronic photo of your vaccination card).
 
Exhibit Hall
The LCWR assembly draws a large number of exhibitors. The exhibit hall will be open at the following times:
Tuesday, August 8:        1:00 PM-7:00 PM, 8:30 PM-10:00 PM
Wednesday, August 9:    7:30 AM-4:30 PM
Thursday, August 10:      7:30 AM-11:15 AM