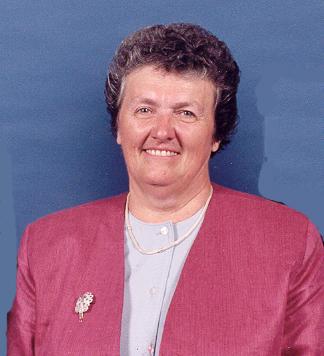 Joan Chittister, OSB is one of the most articulate social analysts and religious leaders of our age. She is the founder and executive director of Benetvision, a resource and research center for contemporary spirituality in Erie, Pennsylvania, author of more than 30 books, and a regular columnist for the National Catholic Reporter. She serves as co-chair of the Global Peace Initiative of Women Religious and Spiritual Leaders, a partner organization of the United Nations, facilitating a worldwide network of women advocating for peace, particularly in Israel and Palestine.
Born in Dubois, Pennsylvania, Joan and her family moved a few years later to Erie, where she met the Benedictine Sisters whose community she entered in 1952. Joan became an English teacher, completed a graduate degree in communications at the University of Notre Dame, and later a doctoral degree in communication theory and social psychology at Penn State. Her peers quickly recognized her extraordinary capacity to speak on the critical concerns facing monastic and religious life and the US and global church and began electing her to leadership roles in 1971 when she was 35. For the next 19 years, she utilized her exceptional skills to raise questions, inspire action, and generate hope while serving as president of LCWR, the Federation of St. Scholastica, and the Conference of American Benedictine Prioresses, and as prioress of her own community.
Following her years in religious life leadership, Joan chose to offer her gifts to the universal church and put her energy into advocating for the critical questions impacting the global community. In addition to her prolific writing, she has traveled extensively throughout the US and abroad giving keynote addresses and conferences. She has held 10 educational positions as a writer-in-residence or invited fellow, and received numerous awards including nine honorary doctorates from Catholic institutions. Currently, she is on the International Committee for the Peace Council, the Faith and Reason Advisory Board, the Abrahamic Advisory Committee of the Chautauqua Institution, and co-chair of the Tikkun Community.
Courageous, passionate, and charged with energy, she has become one of the most influential spiritual thinkers of our day, whose works have captured the hearts and minds of thousands throughout the world. People who have read her works, heard her speeches, or personally encountered her sensitive, caring presence are rarely ever the same.