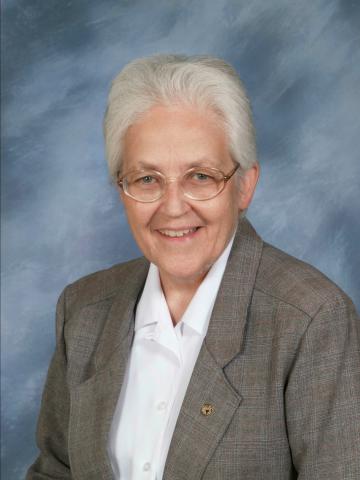 Sharon Holland is a member of the Sisters, Servants of the Immaculate Heart of Mary of Monroe, Michigan. A canon lawyer with degrees from the Gregorian University, she served for 21 years at the Congregation for Institutes of Consecrated Life and Societies of Apostolic Life and was one of the highest-ranking women in the Vatican. In this position she offered wisdom and knowledge to congregations of religious all over the globe. She also taught at The Catholic University of America, Regina Mundi, the Pontifical Urbaniana, and other schools.
Her extraordinary understanding of ecclesial life and global needs has contributed to her reputation as a renowned speaker on consecrated life. Numerous congregations of religious can attest to her attentive and helpful counsel with the complex issues of shaping constitutions as well forming, merging, and dissolving institutes.
Her writings on religious life have appeared in many professional journals, as well as in The Code of Canon Law: A Text and Commentary.