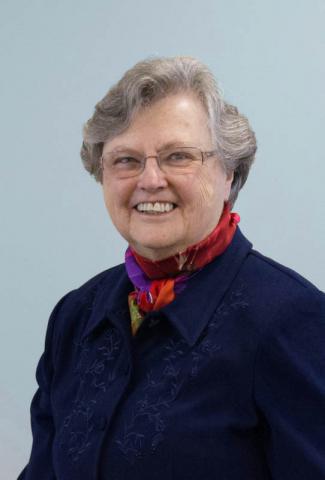 The 2015 LCWR Outstanding Leadership Award recipient, Janet Mock, CSJ, has been a life-long leader who has distinguished her service with a capacity to gather people to communion and shared leadership.
Her life began in Johnstown, Pennsylvania where she was the youngest of the five children of T. Elmer and Vera Bradley Mock. She entered her community, the Sisters of Saint Joseph of Baden, in 1955 and received the fitting name of Sister Generosa.
For her first 14 years of ministry, Janet taught in elementary schools throughout the diocese of Pittsburgh. Her community then sent her to the Institute for Religious Formation at the University of St. Louis to prepare for work in initial formation. She served as director of candidates, novices, and temporary professed sisters over the course of the next 10 years.
In 1983 her congregation of then 445 members elected Janet to a five-year term as superior general, and subsequently re-elected her to a successive term.
Following her 10-year tenure in congregation leadership, she worked in community outreach at an extension of Carlow Hill College that provided education for African-American women, largely single mothers living in poverty. There she helped to create its Institute on Racism.
In 1997, Janet became the executive director of the Religious Formation Conference and served in that role for 10 years. She was later honored by RFC with the Mary Emil Penet, IHM Award for her outstanding contributions to the initial and life-long formation of women and men religious.
In 2008, Janet began her service as the director of the Institute for Leadership and Catholic Mission at Washington Theological Union. In that capacity, she worked with LCWR to establish the conference's leadership education process entitled Leadership Pathways. In September 2011, she was invited to serve as LCWR's interim executive director and then later became executive director in April 2012. She completed her tenure at LCWR in December 2014, having provided extraordinary leadership through one of the conference's most profound and transformative challenges -- the doctrinal assessment of LCWR by the Congregation for the Doctrine of the Faith and its subsequent mandate.