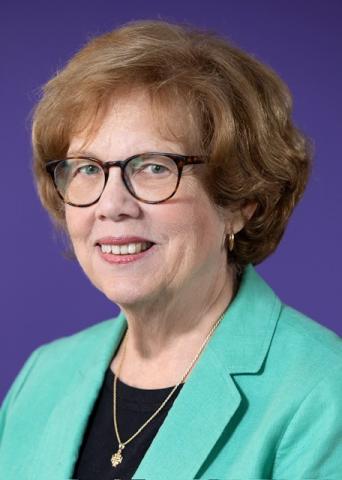 Donna Markham, a member of the Adrian Dominican congregation, has given her life to leading. A board-certified clinical psychologist, she has served in a number of significant leadership roles, mostly at the executive level, and, in three cases, was the first woman to hold the executive position. Her lifelong focus has been on assuring that those who are marginalized or underserved in society receive what they need to lead full and meaningful lives.
Born in a suburb of Chicago, her life was shaped by the influence of her parents, her Catholic upbringing, and the experience of being the eldest of five children. She came to know the Adrian Dominican sisters in school and admired their dedication to the pursuit of what was true and good. She went on for undergraduate studies at the University of Toronto where she studied fine art and philosophy. After initial formation for religious life, she taught for three years in elementary and secondary school before accepting the invitation of her community to begin doctoral studies in clinical psychology at the University of Detroit. 
Donna has been involved in executive leadership development, organizational transformation, and clinical practice throughout her life. She served on the general council of her congregation and later prioress and was also president of the Leadership Conference of Women Religious. Beyond leadership in religious life, she served as the executive director of the Dominican Consultation Center in Detroit, Michigan; a professor of psychology at St. John Provincial Seminary in Michigan; president of the Southdown Institute in Ontario, Canada; president of the Behavioral Health Institute of Mercy Health System in Ohio; and, most recently, president and CEO of Catholic Charities USA. She also held appointments at Northwestern University in the Kellogg School for Nonprofit Management and Georgetown University as special assistant to the president for development of leadership initiatives.
An exemplary clinician, she holds board certification in clinical psychology from the
American Board of Professional Psychology. She is also an internationally known author and speaker. For each of the past seven years, she has been named by the NonProfit Times as one of the "Power & Influence Top 50 Leaders." 
In light of these and other numerous achievements and awards, Donna has noted, "I would say that the most important thing in my life as a Dominican is to be a faith-filled preacher of the Gospel of Jesus in my work and through my words. I hope that when all is said and done, I will have come close to achieving that!"