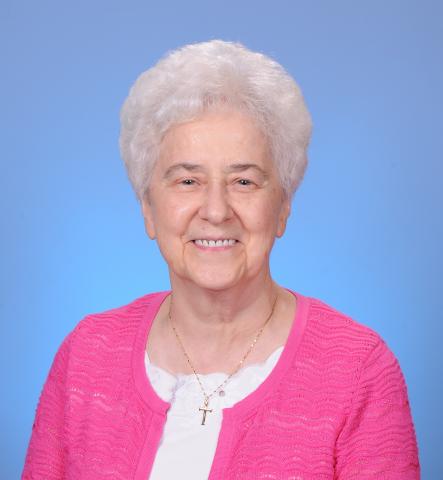 In 1951, Constance FitzGerald, an extraordinarily bright, vivacious, energetic 17-year old with the capacity to exceed in just about everything, decided to fulfill her childhood dream and entered the austere life of a Carmelite monastery. Although she knew that she would sacrifice any chance for a college education, she also sensed that a life dedicated to prayer would be the most effective way to give of her life completely to God for the sake of the wounded world.  Even then she knew that only in the depth of prayer could she imagine a way for humanity to move forward. Already she envisioned the transformative power of contemplation.
With a thirst for knowledge and an exceptional capacity for discipline, Connie designed her own course for self-education, with a particular interest in the theology and writings of the Carmelite saints, especially the Spanish mystic John of the Cross. When the Second Vatican Council opened up opportunities for reinvigorating religious life, Connie quickly emerged as a leader, working tirelessly to ensure that sisters within and outside her own monastery had access to educational resources in a wide variety of fields. Already she understood the critical role of education to the efficacy of a contemplative vocation.
Connie also saw the importance of making her work, particularly with the mystics, accessible to a much wider audience beyond contemplatives. She says, "Mystical tradition interpreted for today throws light not only on our inner lives, but even on our life as a nation and on humanity in its present stage of development…. The mystics not only give us paradigms from the past that enable us to interpret our present experience, but they also provide the materials to create new paradigms that unlock a way into the future and unveil the horizons to which contemplation, or the love-embrace of God's spirit, throws us open and makes us available as a people."
Connie has long recognized both the pressing need for a radical transformation of consciousness and also an awareness of the relationship of this transformation to contemplative prayer and deep communion with God.  The urgency of placing the energies of this communion and love on the currents of human consciousness in order to influence humanity's evolutionary emergence to a new epoch where Earth and all its life will grow and flourish remains a constant concern of her life work.