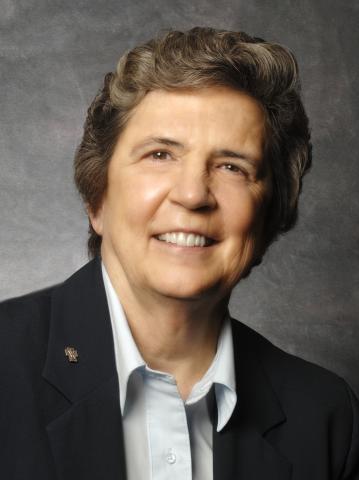 Daughter of Charity Carol Keehan has distinguished herself as an outstanding leader in healthcare for decades, serving in many administrative and governance positions before assuming her current role in 2005 as president and chief executive officer of the Catholic Health Association of the United States (CHA). Most recently, she has attained both national and international acclaim for her significant role in working for US healthcare reform. When Carol was named by Time Magazine in 2010 as one of the 100 people who most affect the world, Victoria Kennedy, widow of Senator Edward Kennedy, wrote, "Her leadership of CHA has been defined by advocacy for the poor and an unwavering respect for human dignity. Her fight to reform healthcare was an extension of her concern for the most vulnerable in our society and was as integral to the mission of CHA as providing medical services. Undeterred by her critics, she refused to back down as she fought for reforms that would include prenatal and maternity care and coverage for uninsured children. She fought for those who couldn't fight for themselves."
 Among her ministry experiences, Carol was the board chair of Ascension Health's Sacred Heart Health System, Pensacola, Florida and president and chief executive officer of Providence Hospital, Washington, DC. She is a representative to the International Federation of Catholic Health Care Associations (AISAC) of the Pontifical Council for Pastoral Health Care and serves on numerous boards, including that of Catholic Relief Services and several committees of the United States Conference of Catholic Bishops. Over her lifetime, Carol has served on more than 40 boards, many of which she chaired. She has been honored with awards, medals, and honorary doctorates from more than 25 major organizations and universities. Her outreach even extends to Japan where, since 1980, she has coordinated and taught in multiple programs each year for Japanese healthcare workers at all levels.
Carol earned a bachelor of science degree in nursing from St. Joseph's College, Emmitsburg, Maryland, and a master of science degree in business administration from the University of South Carolina, Columbia, South Carolina, from which she received the School of Business Distinguished Alumna Award in 2000.